Our Staff
The Art Instructors are talented individuals who guide you through your adventurous paint night at Studio Cellar. Every Instructor is extremely gifted with the ability to take their expertise and break it down in a way thats easy to understand, letting you have fun and feel comfortable about the process.
Let them take you through our fun and light step-by-step classes inspired by post-impressionism, cubism, parisian architecture, nautical scenes, southern charm of the carolina's and more! Our staff also assists at the Paint Bar for the more self-starting freestyle experience, with guided instructions available as well. Support local Artist by asking the staff to commission artwork too!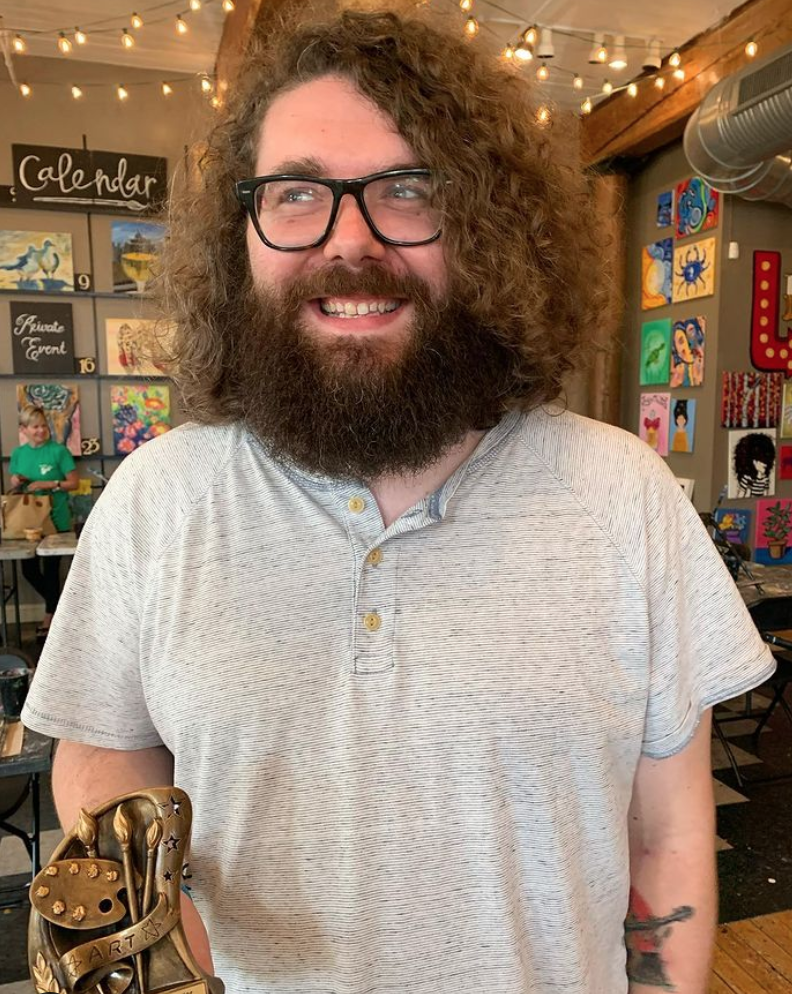 Our phenomenal Studio Manager, Shane! Recently awarded for his outstanding work, Shane attributes being in a space he enjoys to his success with the studio. As a manager of Studio Cellar, he likes the opportunity to use all of his skills at once and has fun doing it. Inspired early on by comic book illustration he says, "I remember being a kid and being blown alway by the styles of Jack Kirby and Jim Lee. Looking back, I think they are my biggest art influence." Fun fact about Shane is that he loves everything pumpkin spice and doesn't care who knows it. Shane is also a knowledgeable fan of sports which is a nice surprise for guest's who come in more hesitant about art. He has a way of ensuring a great experience to customers. Shane as been such an important part of the studio through crazy times, persevering as cool as a Capricorn. We are always celebrating Shane as our incredible manager and most VIP!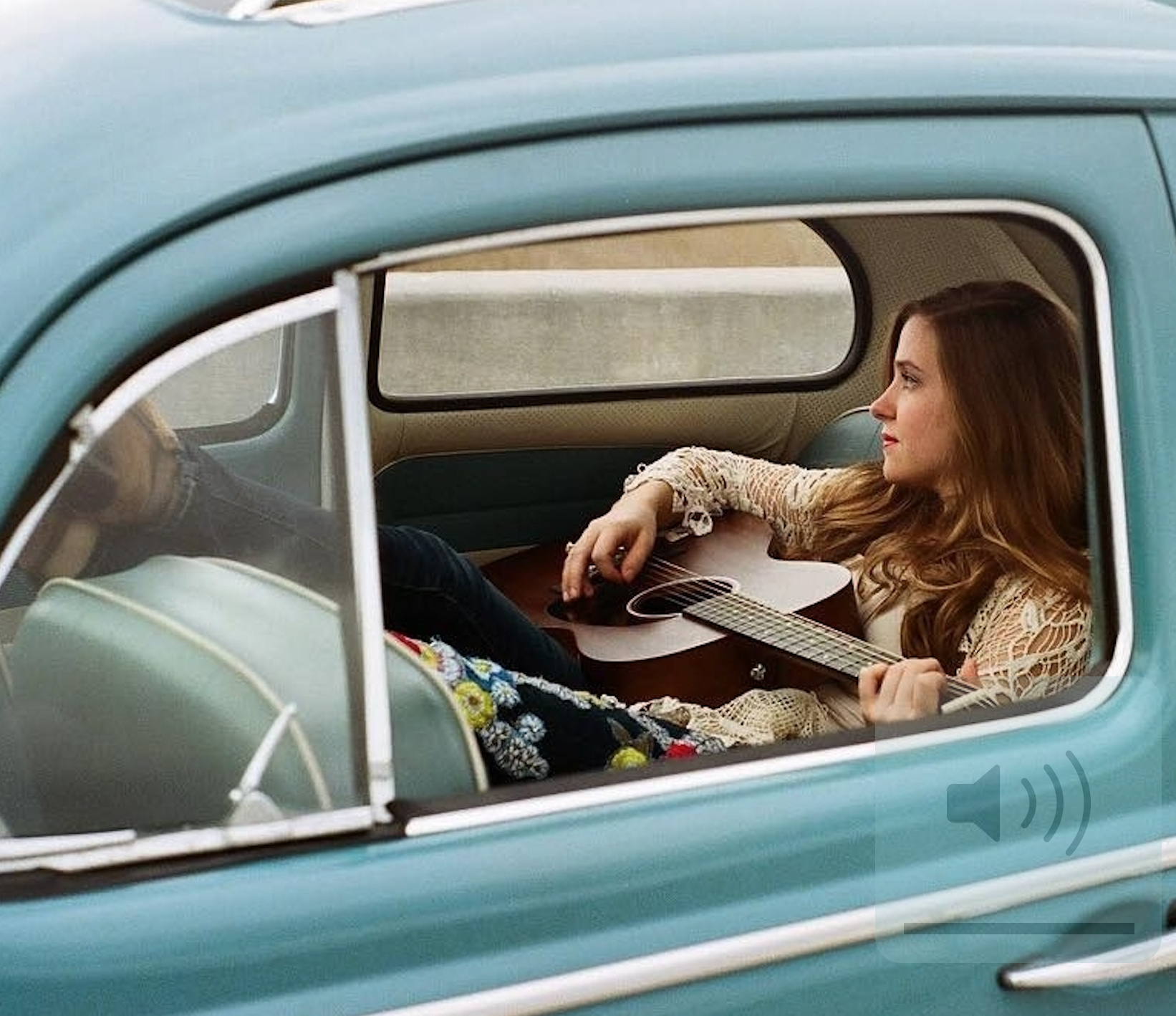 Becca is a native of Columbia, SC passionately living out her dreams working in the arts and connecting in the community. She began a career as a songwriter at a very early age and continues her love for music singing her band @admiral.radio. An incredibly delightful band right here in town! She also attended College of Charleston, where she double-majored in German and Arts Management. Her expansive talents also reign over our social media and marketing accounts making her work front and center at Studio Cellar. This dynamic and talented woman is a true inspiration that we are super grateful for.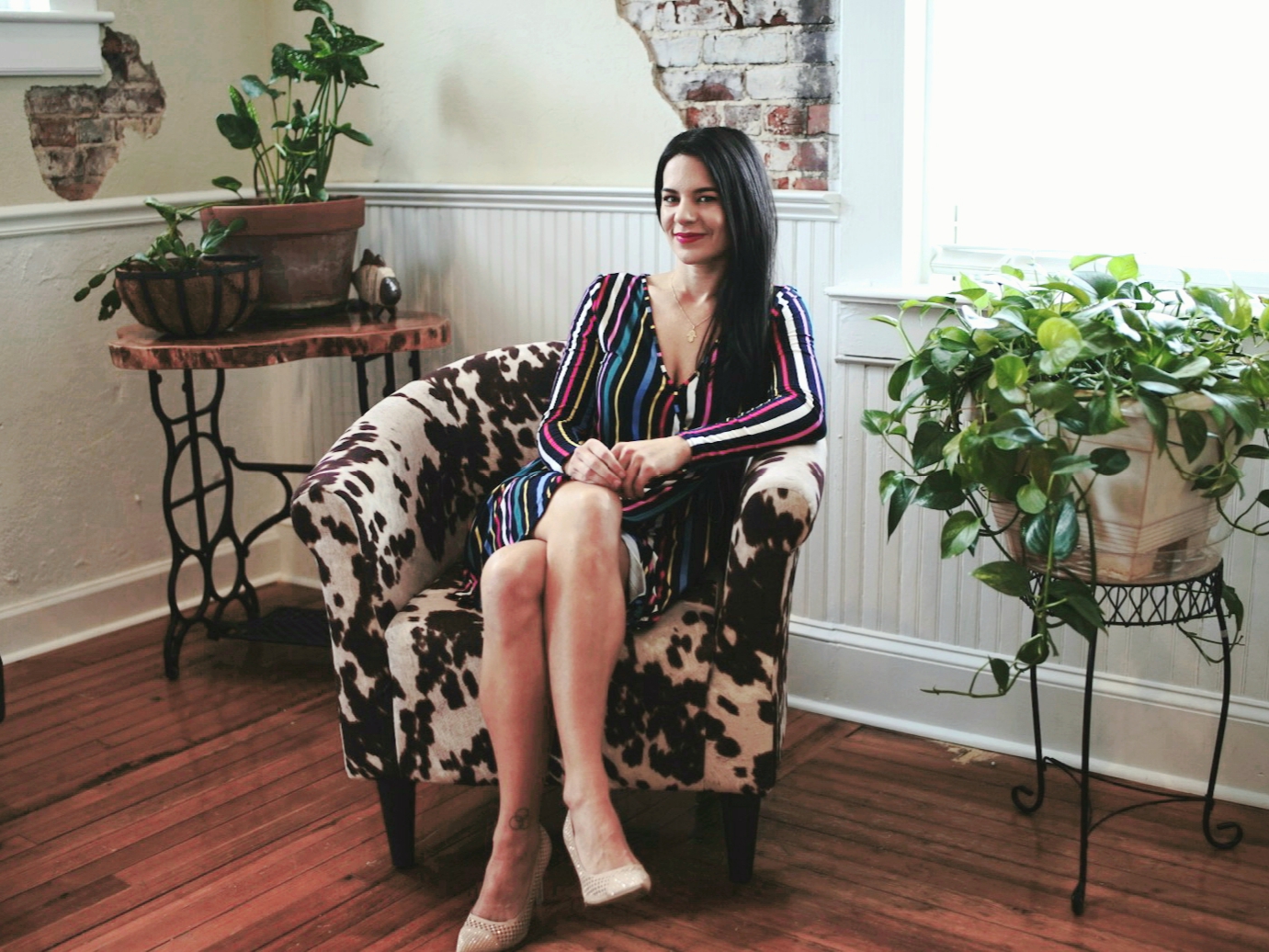 Studio Cellar is 100% owned by local female artist, born and raised right here in SC! Building a business from scratch and keeping it running for almost a decade is not a one man show though. I rely heavily on my family on a daily basis and could not have done anything without their help, encouragement, support and love. When people ask me how we got into this, I always say it really started at birth. I was born an artist and have always been creative and forging my own path. Before we opened Studio Cellar my career was traveling the word as a Art Dealer, selling works of art by famous artist such as Picasso, Dali, Rembrandt, Goya, etc. As a International Galley Director, I traveled to many countries such as Russia, Denmark, Germany, France, Spain, Belgium and made it a point to visit the worlds top Art Museums because it really is my passion. I eat, sleep and breath all things art and would do this all for free. It is truly fulfilling to bring art down to earth to people who wouldn't normally choose to paint. When COVID-19 hit I realized this studio was my entire life and I was going to have to do whatever it took to keep it alive and in the fabric of Columbia, SC. My family and the most passionate and talented staff here at Studio Cellar love customizing our space to fit your needs whether it's spending the evening after work with us, bringing your family in on the weekend to paint or renting the venue for your own private event. We've seen many first dates, turn into engagements, turn to weddings, turn into baby showers, turn to anniversaries, turn into kids birthday parties… all at the studio we created purely from our own love, sweat and tears. Nothing is more rewarding to be your business of choice. Art might be one of the most powerful things in this world, and we all have it inside of us waiting to be discovered. -Charlotte Lindsey